Alma Bay
One of Queensland's top 10 beaches – Alma Bay is located in Arcadia, on the Eastern coast of Magnetic Island. 
Alma Bay faces due east and has two prominent granite headlands which run out for 300 metres at either end of the beach.
The Bay pays tribute and commemorates to military staff who died during World War I, II and the Vietnam War, with a touching war memorial.
Ideal for swimming, snorkling or just relaxing.
In 1886 a surveyor by the name of J. G O'Connell named 'Alma Bay' after the Pearce family children living in Townsville at the time.
Alma Bay – located in Arcadia is a very picturesque little bay, just 150 m in width at the beach.
The beach is often calm and only receives waves when the south-easterlies are blowing.
"It's a safe beach, it's well patrolled for swimmers and there are a limited number of stingers." according to Arcadia Surf Life Saving Club president Paul ­Demopoulos.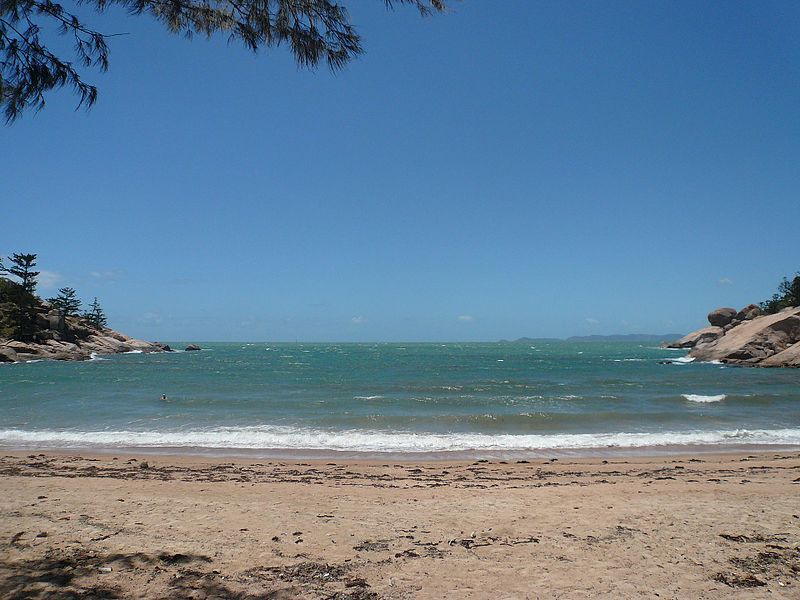 A walking path along the main road leading to Picnic Bay, Nelly Bay (where the ferry terminal is), Geoffrey Bay, Alma Bay
Drive – Alma Bay has a small car parking area just above the beach
Plan Your Perfect Trip With Us
There is a host of accommodation to choose from on Alma Bay. There is some beautiful accommodation available, with resorts, holiday beach houses and apartments to choose from.
Wifi, swimming pools, beachfront properties, super cool air conditioning, leafy gardens and BBQ areas are all here. You are spoiled for choice. Everything you need for a sensational family holiday is at Alma Bay.
Visit Magnetic Island's Accommodation page to see what's available.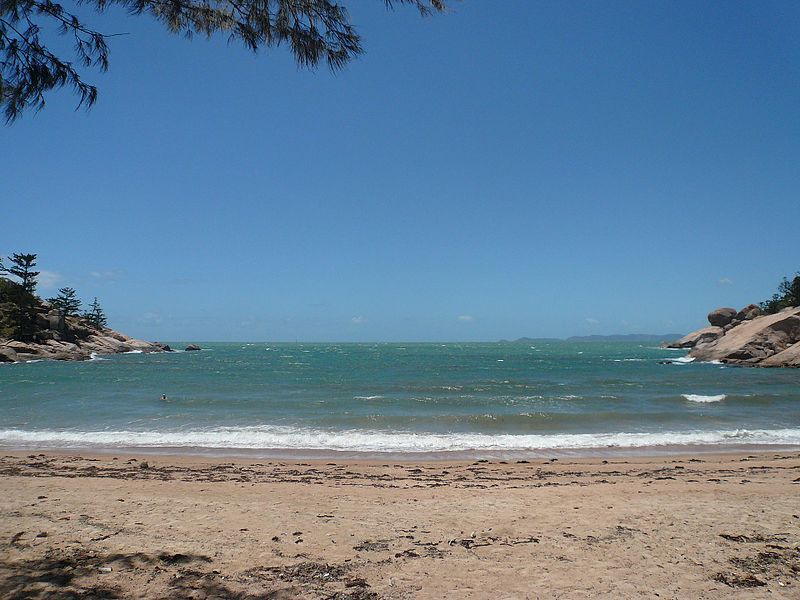 Dive Site
Divers also come here to test new gear and practice their skills, such as compass work and search techniques. 
Abundant Wildlife
Alma Bay has lots of wildlife including, birds, wallabies, and abundant fish. It is not recommended that you feed the native wildlife, they are best left to forage for themselves! Fishing is a popular pastime here at Alma Bay.
What is the phone and internet reception like at Alma Bay ?
Great reception at the beach and close by facilities
Is there a public toilet here ?
Public Toilets are located at the close by facilities in Arcadia Hotel
"
Breathtaking natural beauty! Water is cool and clean, ideal place for snorkelling, kayaking and swimming..
I will definitely return to this place again!
Diloram Melikova
"
Loved this bay nice wash of water great for kids ,good public rest rooms and BBQ area.
"
One of the nicest places on the planet. On a sunny day with blue skies you could be anywhere in the world. It's really that nice
Summer on Magnetic Island Summer on Magnetic Island is a must if you want to truly experience one of Australia's gems. Tropical weather and beautiful beaches – nothing is better.  A ferry ride away from Townsville, there's so much to do during summer on Magnetic...