Marine Life on Magnetic Island
Magnetic Island is located within the Great Barrier Reef Marine Park, therefore, there is an abundance of marine life in the waters around Magnetic Island.
The marine life on Magnetic Island is colourful and vibrant, and there are many places around the island to enjoy these creatures. While you are free to admire the marine life, it is important to not feed them, or to interfere with their habitats.
Magnetic Island has many beaches, bays, inner reefs and mangroves where you can observe the Marine Life. In 1981, in Geoffrey Bay – which is located on the south-eastern side of the island – Scientists discovered that numerous species of Coral reproduce on the same couple of nights every year. This discovery revolutionised the research of coral.  Geoffrey Bay and Nelly Bay, are great places to discover coral, giant clams and fish.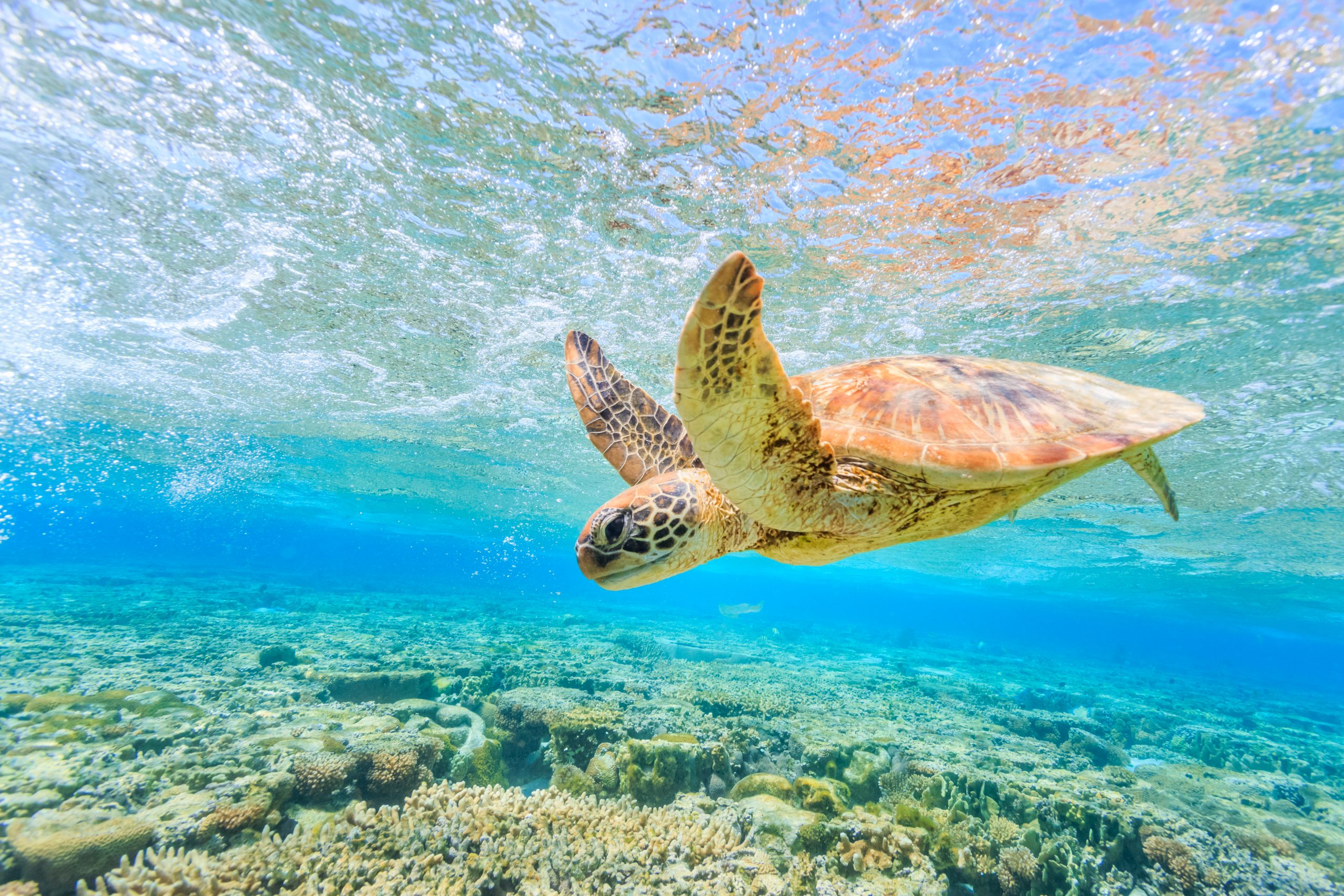 On the southern side of the Island, Cleveland Bay is home to Tiger Prawns and Dugongs, who live amongst the seagrass meadows. Seagrass is a Dugong's primary source of food, which makes Cleveland Bay the perfect place for them. Sharks are among the Marine Life that can be seen around Magnetic Island. Tiger Sharks are prominent around the island – and on the eastern side of the island, a nursery for Tiger Sharks is located between the island and the mainland.
The Turtles that live around Magnetic Island are a huge tourist attraction. Six out of the world's seven species of Sea Turtles can be found in the waters of the Great Barrier Reef Marine park. Two of those species use the north and east side of Magnetic Island as a nesting site during the mating season – which is November through to March. If you see any turtles or turtle nests, it is important to leave them be and report it to the local rangers.
Humpback Whales can be seen during their annual migration in July to August. The Humpback Whales migrate north to the warmer waters to feed, mate and give birth. Recently, a Humpback Whale and her Calf were seen around Magnetic Island.
Magnetic Island Online provides all the information that you need to experience the incredible marine life that inhabits the waters around Magnetic Island.