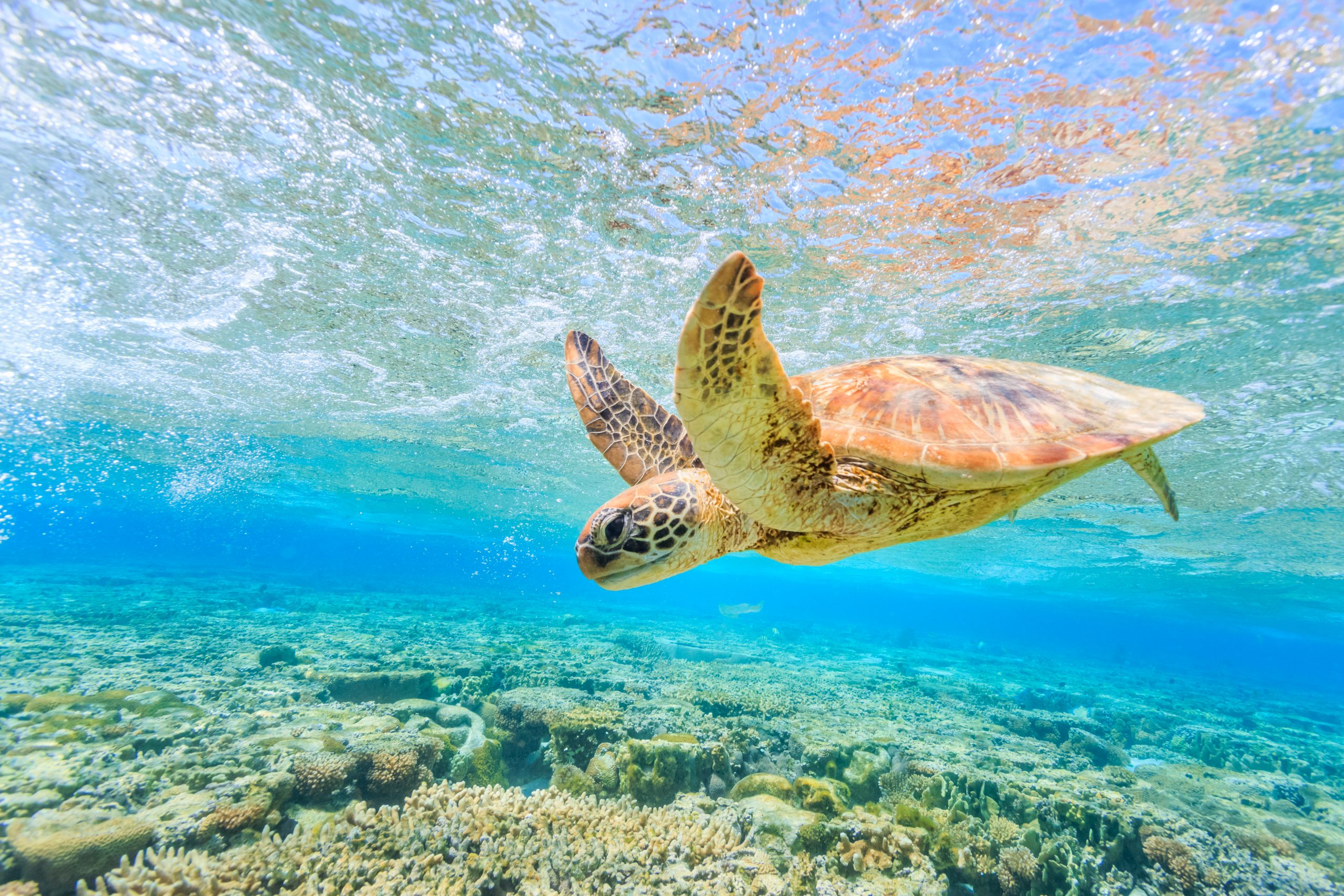 Looking to plan a holiday this year? Go domestic and visit the wondrous natural beauty of Cockle Bay Reef!
Cockle Bay Reef is nestled on the famous gem known as Magnetic Island. While the island itself boasts a multitude of reasons for visiting and staying, we firmly believe that Cockle Bay Reef is an absolute must-see for those interested in getting off the beaten track and seeing something truly unique. 
Here are some reasons why!
Shipwrecks
Possibly the most renowned site at Cockle Bay Reef is the highly visible wreckage of the SS City of Adelaide. The wreckage comes from a rather large steamship that was intended to be scuttled as it could no longer be operated. Now, the wreckage has become an artificial island that hosts a variety of wildlife, including trees and shrubs that have somehow thrived on the ship's exterior. The shipwreck looks simply amazing from both above the water and, if you can make the swim, is filled with a unique ecosystem of aquatic life underwater.
Snorkelling and Scuba Diving
Cockle Bay Reef makes up one of Magnetic Island's diving and snorkelling trails. The reef is abundant with all sorts of fantastic marine life. The remoteness of the Reef means that it is largely untapped, especially when compared to the nearby Picnic Bay area. As it is a low-energy reef on the protected side of the island, the Reef provides reasonably safe conditions and is great for first-timers. You'll find an array of colourful coral, including Lettuce Coral, Boulder Coral and Staghorn Coral. You'll also be treated to a dazzling collection of tropical fish that will surely impress even seasoned warm-water explorers.
Bushwalking
If you're not up for a swim, Cockle Bay Reef's foreshore contains pristine and untouched wilderness that offers superb bushwalking opportunities. There are several roads and trails that will hopefully give you a chance to see some Australian animals. For the true explorer, you can find a nice waterfall by following the bushy West Point Road. There are also mangroves, rainforests and bush consisting of 23 different vegetation types. You don't have to swim to have a good experience at Cockle Bay Reef!
We hope we've convinced you that Cockle Bay Reef is the place to be this year for the nature-lover, explorer and appreciator of beauty! We'll see you there!