Wildlife on Magnetic Island
The wildlife on Magnetic Island is beautiful and abundant. The island is home to a diverse range of species, including Australia's largest wild Koala colony.
Magnetic Island is home to Australian native animals, and while you are free to admire and photograph them, it is important not to feed the animals or to disturb them and their habitats.
There are many species of mammals and marsupials on Magnetic Island, with the most common being Koalas, Rock Wallabies and Brush Tail Possums. Black Flying Foxes, Little Bentwing Bats and Echidnas are also among the mammals that live on the island.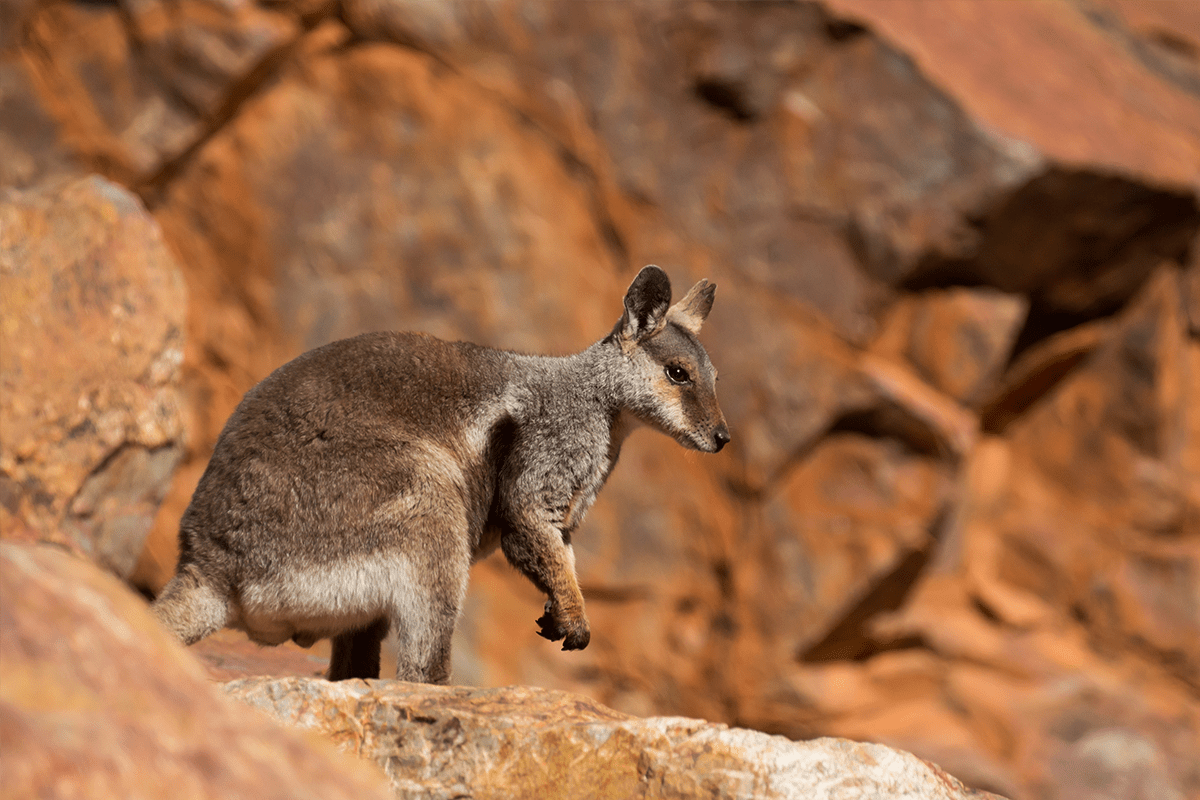 The Koalas can be found on Forts Walk, which is one of the most popular walking tracks on the island. The Koalas can be seen high in the tree tops of the gum trees, most likely sleeping the day away. Koalas sleep most of the day due to their low energy levels, as the eucalyptus leaves that they eat don't provide them with enough nutrients.
Rock Wallabies are timid compared to the Koalas, so they may be a little harder to find. The species of Rock Wallaby on Magnetic Island is known as the Allied Rock Wallaby, and they are only found in north eastern Queensland. They can be identified by the pale stripe across their cheeks and hips. Usually, the Wallabies can be spotted wandering around the pier in a place called Arcadia, which is surrounded by Alma Bay and Geoffrey Bay.
The Brush Tail Possums are seen around the whole island – though as possums are nocturnal, the best time to see them is at night when they come out to feed. These furry little creatures are distinguished by their bushy tail, pointy ears, yellow-brown belly and black band across their snout. Brush Tail Possums breed year-round, and because of this they are very territorial, so you may notice them fighting and growling.
Marine animals such as Dugongs, Sea Turtles, Dolphins and Wales are included in the wildlife of Magnetic Island – even Giant Clams are found around the island. There are over 180 different species of birds, including the Bush Stone-Curlew – which is unlike any other bird found in Australia.
To experience the abundance of wildlife that call Magnetic Island home, Magnetic Island Online provides all the information that you need to plan your trip.